Madras High Court confirms collection of sales tax on sale of electronically manufactured Indian musical instruments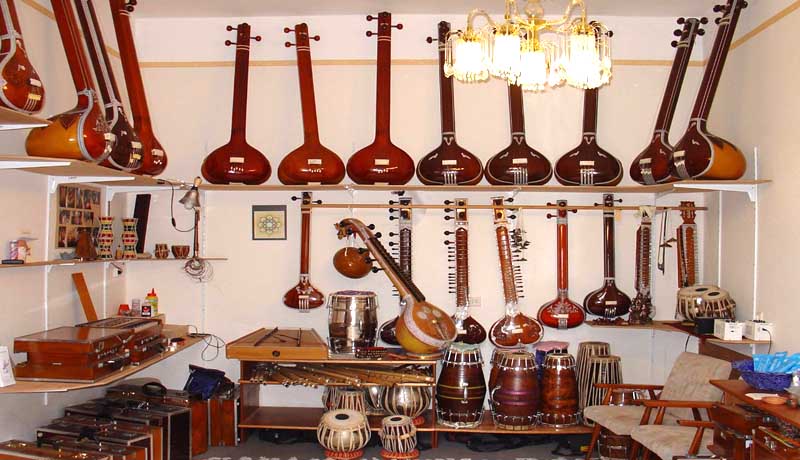 Madras High Court confirms the collection and collection of the general sales tax on the sale of electronically manufactured Indian musical instruments.
The petitioner, M / s Radel Electronics Pvt. Ltd. has been engaged in the manufacture and sale of Indian musical instruments. The petitioner questioned the notifications of the Trade Tax Department levying and collecting the General Sales Tax on the sale of Indian musical instruments manufactured electronically as ultra vires Section 17 of the TNGST Act and Sections 14, 19 (1) (g) and 265 of the Constitution and therefore liable to be declared null and void. He also sought to overturn subsequent clarifications issued in 2007 and 2008.
Ms. Anuradha PM, counsel for the applicant claimed that she had requested an exemption on the sale of Indian musical instruments under an earlier GO dated February 12, 2004 and was granted the exemption. This notification granting an exemption was replaced by the contested declaration of December 2006 GO
On the other hand, MV Nanmaran insisted that the exemption was only given to traditional and handmade musical instruments in order to encourage poor artisans engaged in making these instruments from generation to generation. generation, who normally live in precariousness. The exemption was given to make the instruments accessible to poor and needy artisans, in order to develop to the maximum the traditional Indian music, which is synonymous with Indian culture and tradition.
Single Judge SMSubramanian court stressed that the state did not intend to grant an exemption for large-scale manufacturers of Indian electrically manufactured musical instruments. These Indian musical instruments, using electronic technologies, were to be classified as electronic instruments, which would fall squarely under Section 14 (iv) of Part D of the First Schedule of the TNGST Act of 1959.
The court, while dismissing the petition, declared that the exemptions granted by invoking Sec. 17 of TNGST remains unchanged with respect to Indian musical instruments and the disputed notification of December 2006 was issued to clarify Indian musical instruments, all of which fell under the exemption clause notified in the February 2004 notification. Therefore, the subsequent notification was of a clarifying nature and could not be interpreted as the cancellation of the exemption already granted. In addition, no writ for "notice" was to be routinely received. If the complainant was aggrieved, he could raise his objections with the documents and evidence.
Subscribe to Taxscan AdFree to see the judgment
Support our journalism by subscribing to Taxscan without advertising. follow us on Telegram for quick updates.